bookmakers
wall of whiskey
When you stop into Bookmaker's Bar & Grill, be sure to spend some time browsing our wall of whiskey. We have all your favorites from bourbon to scotch to rye. There are sipping whiskeys and whiskeys that are just right for your favorite cocktails. If you can't decide on just one, try one of our whiskey flights, or create one of your own!
You'll find a wide range of Colorado whiskeys and bourbons including Breckenridge, Colorado Gold and 10th Mountain.
You'll also find Kentucky classics like Maker's Mark, Buffalo Trace and 1792 sitting along side newcomers from all over the nation.
10th Mountain Bourbon
10th Mountain Rye
1792 Small Batch
291 Barrel Proof
291 Barrel proof rye
291 Small batch
291 Small batch Rye
Akashi
Angel's Envy
Angel's Envy Rye
Axe and the Oak
Axe and the Oak Rye
Axe and the Oak First Stake (ask for availability)
Basil Hayden's
Basil Hayden's Rye
Basil Hayden's 10yr
Basil Hayden's Toast
Blanton's Single Barrel (ask for availability)
Blood Oath (ask for availability)
Bookers (ask for availability)
Bowman Brothers Small Batch (ask for availability)
Breckenridge Bourbon whiskey
Breckenridge Port Cask Finish
Breckenridge Spiced Whiskey
Breckenridge Rum cask
Breckenridge PX Cask
Breckenridge High Proof
Buffalo Trace
Bulleit Bourbon
Bulleit Rye
Bushmills
Crown Royal
Crown Royal Apple
E.H. Taylor Barrel Proof (ask for availability)
E.H. Taylor Small Batch (ask for availability)
E.H. Taylor Single Barrel (ask for availability)
E.H. Taylor Straight Rye (ask for availability)
Eagle Rare
Elijah Craig Small Batch
Elijah Craig Rye
Elijah Craig 12 yr Barrel proof (ask for availability)
Elijah Craig Toasted Barrel (ask for availability)
Elmer T Lee (ask for availability)
Evan Williams Single Barrel
Fighting Cock
Fireball
Fireside Colorado Bourbon
Fireside Peach
Four Roses Small Batch
George Dickel
George T. Stagg (ask for availability)
Gun Fighter American Double Cask
Gun Fighter Rye
Hakushu Whiskey 12 Yr (ask for availability)
Hancock Reserve (ask for availability)
Heaven hill BIB (Ask for availability)
Henry McKenna
Henry McKenna 10 Yr Bottled In Bond (ask for availability)
Hibiki Harmony (ask for availability)
High West American Bourbon
High West Campfire
High West Double Rye!!
High West Rendezvous Rye
Hudson
Hudson Rye
Iwai
Jack Daniels
Jack Daniels Rye
Jack Daniels Tennessee Apple
Jack Daniels Tennessee Fire
Jack Daniels Honey
Jack Gentleman
Jack Daniels Single Barrel
Jameson Irish Whiskey
Jefferson's Very Small Batch
Jefferson's Ocean (ask for availability)
Jim Beam
Jim Beam Distillers Masterpiece (ask for availability)
Knob Creek 9 Year Single Barrel
Knob Creek Rye
Knob Creek Small Batch
Larceny Small Batch
Larceny Barrel proof (ask for availability)
LAWS 5yr Henry Road (ask for availability)
LAWS 6 yr BIB (ask for availability)
LAWS 6yr rye BIB (ask for availability)
LAWS Four Grain
LAWS Four Grain Cask
LAWS Cognac cask (ask for availability)
LAWS Straight Rye
LAWS cask rye (ask for availability)
Leopold Brothers Small Batch
Leopold Brothers Apple
Leopold brothers Peach
Leopold Brothers Blackberry
Makers Mark
Makers 46
Michter's Small Batch
Michter's Rye
Michter's 10 year (ask for availability)
Michter's 10 year Rye (ask for availability)
Old Forester 1870
Old Forester 1910
Pappy Van Winkle (ask for availability)
Peach Street Distillers
Peach Street Smoked Rye
Pendleton
Pendleton Rye
Proper Twelve
Rebel Yell
Rebel Yell 10 year Single Barrel (ask for availability)
Redemption
Redemption Rye
Redemption high Rye
Redemption Rum Cask
Russell's RSV Single Barrel
Russel's RSV 6yr Rye
Russell's RSV 10 Yr
Sazerac Rye
Skrewball
Sexton
Slane
Steward's Solera
Spirit Hound Straight Malt Whiskey
Spirit Hound Honey
Stranahan's Single Malt
Stranahan's Blue Peak
Stranahan's Sherry cask
Teeling Small Batch
Teeling Single Grain
Teeling Single Malt
Templeton Rye 4 YR
Templeton Rye 6 YR
Thomas S. Moore Cabernet Cask (ask for availability)
Thomas S. Moore Chardonnay cask (ask for availability)
Thomas S. Moore Port Cask (ask for availability)
Tin Cup (Denver, CO)
Tin Cup 10 Yr (Denver, CO) (ask for availability)
Toki
Tullamore D.E.W. Original
Tullamore Cider Cask
Tullamore Caribbean Cask
Uncle Nearest 1884
Uncle Nearest 1856
W.L. Weller
W.L. Weller 12 (ask for availability)
W.L. Weller Antique (ask for availability)
W. L. Weller Full Proof (ask for availability)
WhistlePig Piggyback 6yr
WhistlePig Farmstock Rye
WhistlePig 10 Yr (ask for availability)
WhistlePig 12 Yr (ask for availability)
WhistlePig 15 Yr (ask for availability)
WhistlePig 18 yr (ask for availability)
Widow Jane 10 Yr Straight
Woodford Reserve
Woodford Reserve RYE
Woodford Reserve Single Malt
Yamazaki 12yr (ask for availability)
Yellowstone Select Bourbon (ask for availability)
Yellowstone Limited (ask for availability)
Scotch
Balvenie 12yr
Balvenie 14yr
Balvenie 17yr (ask for availability)
Balvenie 21yr (ask for availability)
Bruichladdich Classic Laddie
Bruichladdich Islay 2012 (ask for availability)
Bunnahabhain 12 yr
Bunnahabhain Stiuireadair
Bunnahabhain Toiteach A Dhà
Dewars White Label
Glenfiddich 12yr
Glenfiddich 14yr
Glenfiddich 15yr (ask for availability)
Glenfiddich 18yr (ask for availability)
Glenfiddicgh 21yr (ask for availability)
Glen Moray 12yr
Highland Park Viking Honour
Johnnie Walker Black
Macallan 12yr Sherry Cask
Macallan 12Yr Double Cask
Monkey Shoulder
Oban 14 yr
Paul John Nirvana
Vodka
Breckenridge Vodka
Breckenridge Pear
Grey Goose
Khor
Stoli
Stoli Lime
Stoli Raspberry
New Amsterdam Grapefruit
Tito's Vodka
Gin
Axe and the oak
Breckenridge
Bombay Sapphire
Bombay Bramble
Hendricks
Tanqueray
Tequila
Codigo Blanco
Codigo 1530 Reposado
Codigo 1530 Extra Anejo
Espolon Blanco
Espolon Reposado
Don Julio 1942 (ask for availability)
Don Julio Blanco
Milagro Silver
Milagro Reposado
Milagro Anejo
Patron Silver
Teremana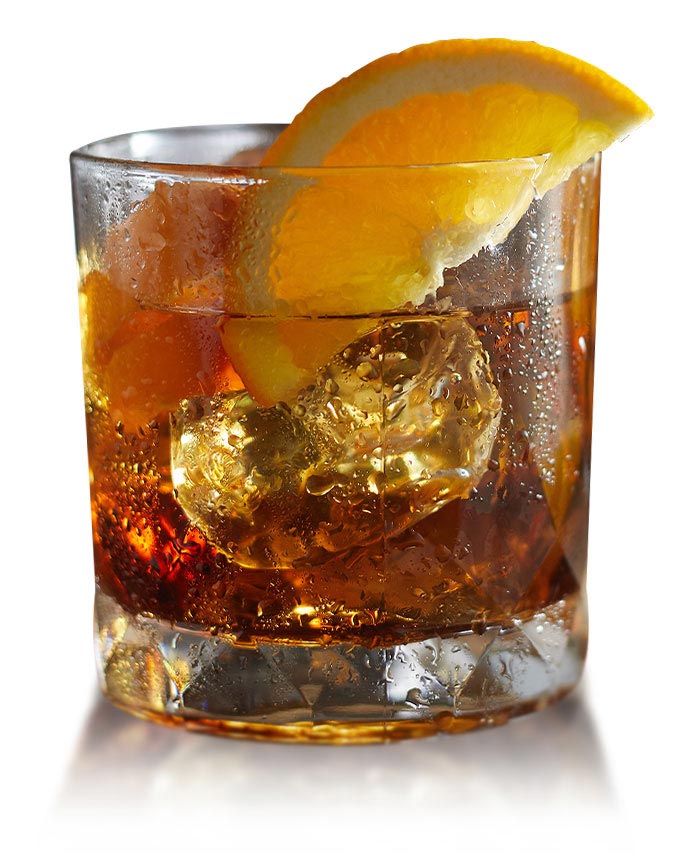 Bookmakers Old Fashioned
Bourbon / Bitters / Orange / Honey
Black Maple Old Fashioned
Bourbon / Maple Syrup / Black Walnut Bitters
Hibiscus Spritz
Vodka / Hibiscus / Soda / Float of Prosecco
Peach Vanilla Mule
10th Mountain Alpenglow / Ginger Beer / Lime
Sazerac
Bourbon / Bitters / Absinthe Spritz
Sure Bet Whiskey Sour
Bourbon / Sweet n Sour / egg white / Luxardo Cherry
New York Sour
Bourbon / Sweet n Sour / Float of red wine
Sidecar
Remy Martin 1738 / Cointreau / Lime
Kentucky Mule
whiskey / Ginger beer / lime
Breeze
Vodka / Cranberry / Pineapple Juice